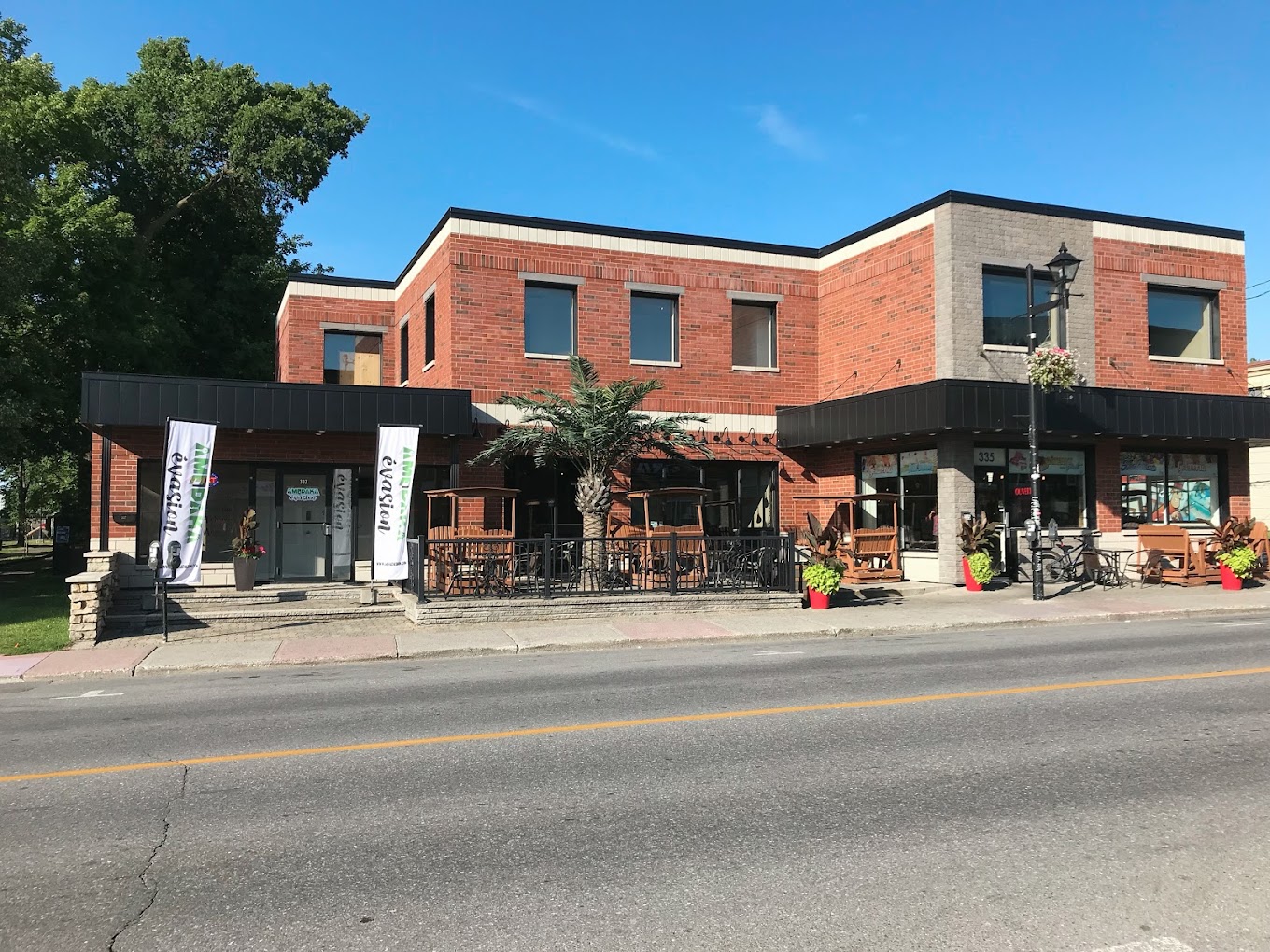 Amedaka Evasion's mission is to offer you an immersive experience featuring strategy, reflection, communication, adrenaline and fun. Amedaka is also the first escape game to settle in Granby. Directly on Main Street, our team is waiting for teams ready to take up the challenge: to escape in just one hour. Will you roll up your sleeves and cooperate with your colleagues to solve the puzzles?
Who is this escape game aimed at? To everybody. Family, groups of friends, colleagues, couples… And of all ages! More the merrier, the merrier!
You don't know the principle of escape games? It is very simple. In a team, you will need to search, find clues, solve puzzles, operate mechanisms and meet all kinds of challenges to complete your mission and escape the scenario in which you are a prisoner. Obviously, adding a time limit makes the task much more exciting. Indeed, you have a maximum of one hour to complete everything. Otherwise, you remain a prisoner for a total immersion! Don't panic… we will pick you up!
Located just 5 minutes from Amédaka Évasion, the Hotel Castel ̶ with 136 spacious and comfortable rooms ̶ is the ideal place for a stay as a couple, with family or with friends. With its 3 restaurants, its relaxation area offering treatments, its outdoor Spas and its gardens, you will find everything you need for a most relaxing stay.
Discover the hotel